This is a very special month for us at DVL Group. It marks 35 years since Kyle Will and Michael Murphy founded our company. It has been an amazing journey over the past three decades, as our company has seen many evolutions. To understand the significance of these changes, we'll need to start at the beginning and what "DVL" originally stood for—"Delaware Valley Liebert." A nod to both our location and the foundational relationship we have with Liebert (now known as Vertiv).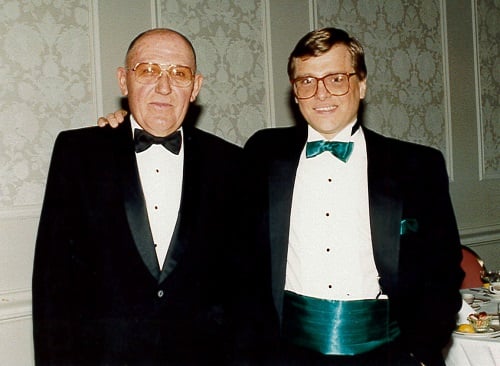 (L-R) Kyle Will and Michael Murphy
In 1985, we were a team of 10, and served the needs of data center customers across the Philadelphia metro area, known as the Delaware Valley. We provided industry leading Liebert air conditioning and power equipment as we strove to find ways to add value to the products we sold to our customers. We didn't realize it at the time, but we were already going beyond the product.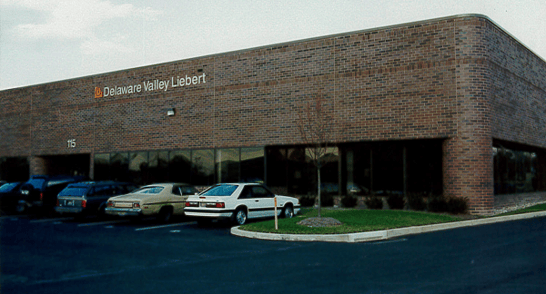 It's hard to forget the substantial amount of ebbs and flows we've seen since then. We have experienced much growth both as a company, and often, alongside our customers, as the industry never stopped expanding. Uniquely, we have been able to witness this from all angles of the data center universe, as we have worked intimately with people in many roles, such as engineers, contractors, end-users, and architects. Likewise, we have collaborated on projects of all shapes and sizes in a long list of diverse verticals.
We experienced and solved challenges together as lasting partnerships formed. And we remain grateful for these relationships as you saw us for what we are, an assembly of engineers and specialists with the expertise to adapt to new technology and needs, while making your needs and requirements our priority. You placed trust in us, and in return, we delivered custom solutions as unique as your company. This dynamic is the core of what has allowed DVL to flourish and grow all these years.
And, this is why, it wasn't long before we became so much more than the three letters that make up our name. This acronym stands for so much more today as our previous success has led to growth as professionals and the physical growth of our footprint; which ushered in even more opportunities, and subsequently, expansion.
Along the way, we have even been able to expand our ownership as well as we became an employee owned company (ESOP), which is one of our biggest accomplishments to date. Our company became partially employee owned in 2006 when owners Michael Murphy and Mike Beck decided that becoming an ESOP was a rewarding path for the employees, who helped the company achieve its success. As Murphy put it, "I believe an ESOP provides a great vehicle for financial growth of all our hard working associates, one that will continue to generate benefits long into the future." He was right about that in 2012 when we became 100% employee owned, and he continues to be right today, as our employee ownership culture is what sets us apart and helped us become Great Place to Work™ certified.
As far as the growth our physical territory goes, in 2003, we expanded into Central and Northeastern Pennsylvania with the acquisition of a Harrisburg-based company. More recently, we ventured westward, when in June 2018 we acquired a company in Denver, CO, as well as its subsidiary, Albuquerque, NM. Additionally, this time last year, we acquired a company in Salt Lake City, Utah. DVL now has a national presence, and these strategic acquisitions have allowed us to expand our mission of powering critical environments.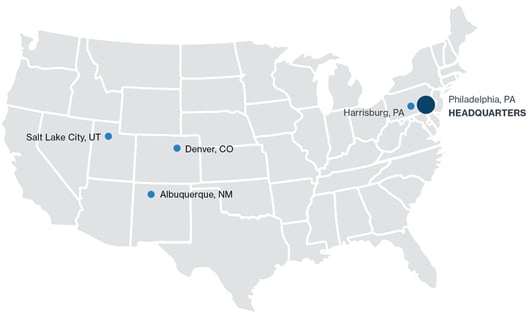 This physical growth led to the opportunity for us to open the breadth of our manufacturer representations as well. Now, along with Liebert (again, now Vertiv), we have partnered with Starline, Generac Industrial Power, Russelectric, and more, in order to have an even more comprehensive level of expertise in the critical IT infrastructure landscape. While product coverage isn't universal across all our territories today, these relationships allow us to provide an unparalleled range of offerings.
Thankfully, the one thing that has not changed over the last three decades is our dedication to our customers. We still give every project the same personal touch and prove that we don't just sell our customers products. We care about your success, and we work tirelessly to prepare our teams with the ability to set the standard in service and sales expertise. They're educated on the developments of our manufacturers' products, and the evolutionary demands of the marketplace to exceed your expectations. This is what "DVL" stands for today, as we proclaimed with our recent rebranding—it's a representation of our company and our promise of reliability as we go #BeyondTheProduct to help your critical systems perform flawlessly and, much like we have these last 35 years, flourish.