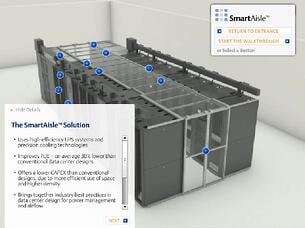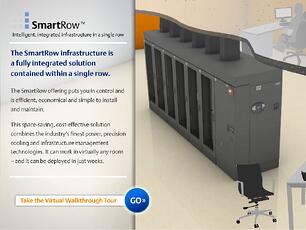 It's time to take two great virtual walkthrough tours of Liebert's SmartAisle and SmartRow solutions for Data Centers!
The SmartAisle infrastructure solution optimizes infrastructure deployment and management with an intelligent row-based system that integrates data center racks, power, row cooling, aisle containment, monitoring and control technologies for spaces with up to 40 racks.
The SmartRow infrastructure solution solves a problem all too common to IT management: addressing IT needs without building new data center space. Think of the SmartRow approach as a data center in a row--a simple, fully integrated row-based infrastructure. The SmartRow offering combines up to six data center racks--with precision cooling, UPSs, power management, monitoring and control technologies, and fire suppression--all in an enclosed system.
CLICK HERE To take the Tours!
For more information on Smart Solutions visit: Emersonnetworkpower.com