"There is no more profitable investment than investing in yourself." - Roy T. Bennett
Our customers often mention the dedication of DVL associates as one of the many reasons they continually turn to us for their critical infrastructure needs. From our Sales Engineers' ability to find unique ways to cost-effectively solve project challenges, to each DVL Technician's diligence to quality for maintenance and emergency calls; the most significant ingredient in the DVL Secret Sauce may be that we are a 100% employee owned company.
DVL became partially employee owned in 2006, and eventually 100% employee owned in 2012. We are an organization that is driven by employee owners—subsequently, our Mission and Vision aren't just arbitrary concepts, but are brought to life by an entire group of people inspired to achieve a shared success.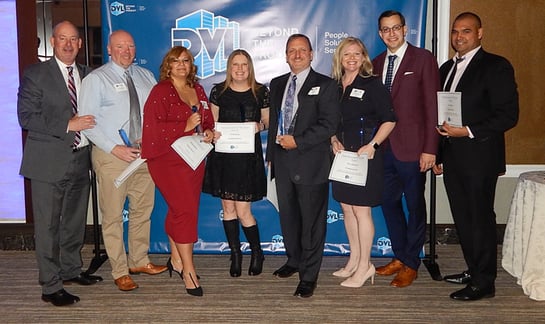 In 1974, Congress passed The Employee Retirement Income Security Act (ERISA), which formally established a legal framework for ESOPs (employee owned companies). Since then, according to the National Center for Employee Ownership, the practice of employee ownership has proven to motivate employees, increase productivity, improve worker retention, and contribute to business longevity. If you directly benefit from the success of your company, you'll be all-the-more motivated to succeed, and more importantly, encourage your co-owners to succeed as well. If their success is your success, teamwork is inherently engrained in everything you do!
To ensure we garner the very best from each and every one of our associates, from day one, we go all-in with investing in their development as a professional, and as a valued member of our team. So, just like many of the 6,400+ ESOPs in the country, we empower our people by educating, sharing, and involving. This includes the following measures:
Friend-tor Program: New associates are assigned a Friend-tor, another associate, by their manager, so they can have a colleague for one-on-one conversations if they have questions about the company or employee ownership.
ESOP 101: This course is held quarterly so new associates can take part in an in-depth lesson on ESOPs, and also how our business works. What effects the stock value? How does the performance of your department positively or negatively effect the bottom line? These questions and many more are addressed.
Finance 101: This course is held twice a year, and provides a foundation for associates to understand the performance figures that are shared with the company . This way, there are no surprises with the financials, and everyone understands what contributes to the stock price, which is determined once a year.
Lastly, we have the DVL ESOP Communications Committee, which bears the responsibility and mission of educating (and ultimately engaging) the employee owners of DVL Group. We strive to assure the committee is an accurate cross-organizational representation of the company so that all departments and offices have a voice.
From our own experiences as an ESOP, we can whole-heartedly agree with the NCEO's findings. Afterall, as CEO Gary Hill likes to say, "we have careers here at DVL, not jobs." Which is why going #BeyondTheProduct will always be our modus operandi.