DVL Group highly values Safety – to the degree that it is ingrained in our culture. Ensuring the safety of our Associates and industry partners is a major priority for us and the DVL Safety Committee. We have maintained one of the best safety records in the industry by creating and surpassing the highest standards through:
Job and task-specific training
Abiding by industry-tailored safety education programs
Providing mentorships to all trade associates on our teams
COVID-19 UPDATE: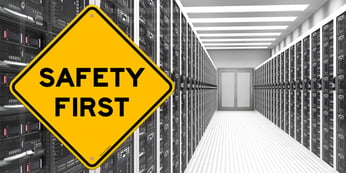 DVL is committed to providing you with the support you expect, even in these difficult times. Our Thermal & Generator Services team remains staffed and equipped to support you.
We wanted to keep you informed of the extra steps we are taking to ensure the health and safety of you and your colleagues, as well as that of our Technicians, when we are on-site for a service call. All DVL Technicians will:
Have continued education on CDC Guidelines
Adhere with Social Distancing Guidelines – maintaining social distancing of 6ft or more per CDC guidelines
Always use protective gloves and masks in work areas
Have minimum interaction during Parts Pick Up
Work outside of building (if applicable)
"Contactless" documentation – PDF service tickets emailed upon service completion
No need to sign work orders during the COVID crisis, unless mandated by your internal process
DVL Offices
DVL is a hybrid workplace with associates working in the office or in their home office. At DVL, work is verb, not a place. The entirety of our operations in PA, CO, NM & UT are fully running and with the FIRST PRIORITY of safety for our Associates, Customers, and Communities. As such, we are operating offices in accordance with state/city/county specific Orders and Guidelines where applicable. We are taking every possible precaution, and abiding by OSHA's and the CDC's health considerations for preventing the spread of COVID-19 and variants in our offices.