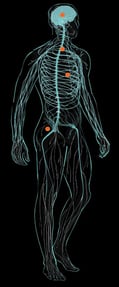 For the next few weeks, we'll be publishing a Joint Blog Series with Vertiv that's focused on strategies to strengthen the IT Edge Network. While focusing in the world of Healthcare, the messages will resonate with anyone working within a distributed IT environment:
In many ways, the physical and IT infrastructure that make up Healthcare's Edge environment is a lot like the human body. It is comprised of a complex network of systems and applications that have to work independently and collaboratively to support the ongoing health of your operations, and enable it to deliver life-saving work in increasingly distributed locations.

When you gain insight into the vital signs of this infrastructure—factors such as connectivity, efficiency, reliability, and scalability—you'll better understand the solutions and support you need to keep your entire operation functioning at peak performance.

Achieving Continuity for Life
In this new blog post series, we explore these vital signs and offer insight into how your critical infrastructure systems function in much the same way as the amazing human body. As a trusted provider to more than 80% of healthcare systems across the country, Vertiv knows what it takes to maintain healthy, robust physical and IT infrastructure that supports healthcare continuity and the ongoing delivery of high-quality care upon which every person depends. To help healthcare leaders gain greater confidence in the availability and reliability of building systems, healthcare data, and medical equipment, DVL brings you Vertiv solutions that help you:


Protect the IT Backbone: A Connected Network Nervous System
Much like the central nervous system serves as the human body's command and control center, coordinating all other body systems by receiving and sending information and signals, the IT backbone plays this role in your healthcare system. Future-ready digital infrastructure protects the critical path upon which your patient data travels, the equipment clinicians use each day, and the data center systems that power your business. Whether that IT backbone exists in a data center, a colocation environment, the cloud, or a combination thereof, Vertiv architects reliable, interoperable, and intelligent infrastructure in a scalable, cost-effective way to enable your healthcare system to meet future demands while operating seamlessly and ensuring the highest levels of continuity today.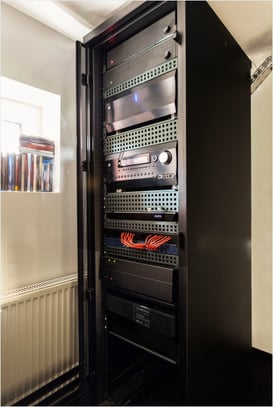 Grow the Healthcare Edge: A Strong Skeletal System
A skeleton provides structure, support, and protection for a system. It serves as a framework that defines what a system will ultimately look like and helps dictate the parameters and functionality of the system. As healthcare networks become increasingly distributed, moving to remote locations beyond the main hospital campus and incorporating new technologies such as IoMT sensors, telemedicine centers, and wearables, they require a healthy framework that enables infrastructure solutions to flex and scale to accommodate growth at the edge while maintaining reliability, efficiency, and compliance of healthcare operations.


Manage the New Distributed IT Infrastructure: A Robust Circulatory System
The circulatory system circulates blood and transports oxygen and nutrients to all parts of the body while carrying away waste. As healthcare delivery becomes increasingly complex and distributed, with healthcare data growing exponentially and providers needing access to it in more and more remote locations, the need to securely send and receive data is paramount. Vertiv solutions protect your network connections through advanced visibility and access to distributed IT in locations ranging from network closets across the hospital to remote urgent care and telemedicine centers. At the same time, Vertiv solutions put your business leaders at the heart of the distributed network, providing a central engine for remote management, control, and analytics that fuels better decision making.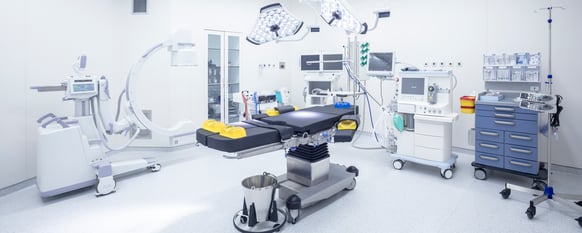 Optimize Healthcare Operations: A Healthy Immune System
The immune system keeps people healthy. It's what enables the body to protect and heal itself from diseases so that it can function at peak performance. Major healthcare systems must also be protected from a variety of 'threats' that can hinder continuity and jeopardize productivity, profitability, and compliance. These include factors such as aging physical infrastructure, rising energy costs, natural disasters, ever-changing regulatory requirements, a shortage of skilled workers, and lack of the right tools to manage increasingly distributed infrastructure. Vertiv helps healthcare systems develop their immunity and stay healthy with solutions that upgrade physical infrastructure and ensure clean, uninterrupted power. Through commissioning, electrical testing, and predictive and preventive maintenance of the power and cooling systems that protect your infrastructure, we help create efficient, safe environments that maximize the productivity of both people and equipment. We can help you actively plan for emergency response. And we can supplement your staff with our own team of experts. Our goal is to keep you compliant, drive down your costs, improve your workforce productivity, and extend the life of your critical building systems all while helping you maintain continuity of operations.
Dive deeper into your healthcare system's vital signs.


At DVL, we understand that even a moment's interruption of your building systems, IT network, or medical equipment can compromise the delivery of care, undermine the patient experience, and even mean the difference between life or death. In future posts of this series, we'll look more closely at the vital signs your physical and IT infrastructure must exhibit to safeguard against these interruptions along with the specific solutions Vertiv offers to keep your healthcare system healthy and ensure Continuity for Life.