If long lead times on intelligent rack PDUs are putting your deployment schedule at risk, Packet Power can help. Our Smart Power Cables are the easiest way to add power metering to any device with a plug. Combine a smart power cable with an easy to find basic PDU and problem solved!
Supply shortages of semiconductors and other raw materials are causing long lead times for many manufacturers. We fortunately bought inventory aggressively at the beginning of the year and can still deliver products with normal lead times.
Smart Power Cables are power cables with embedded wireless power monitors. They are ideal for:
Monitoring non-power strip devices such as SANs, mainframes and switches
Avoiding the need to run data communication wiring to cabinets
Metering virtually any plug-level load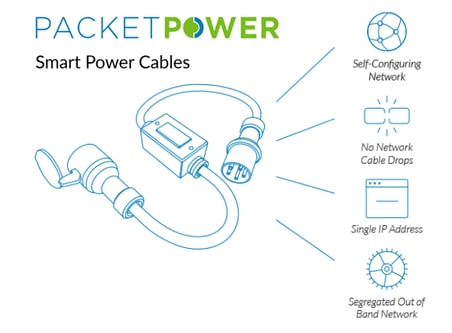 Smart Power Cable Features
Accurately measure V, A, W, Wh, VA, Hz and PF on single and three-phase circuits
Compatible with IEC, NEMA, regional and specialized connectors
Standard and custom cable lengths available
Work with hardware from any vendor
Plug-and-play installation; no network cable drops or electricians required
View data instantly using EMX Energy Portal

or access data using standard open protocols
Adding a Smart Power Cable to your PDU often costs far less than a metered PDU and delivers the functionality of a full featured power monitoring system.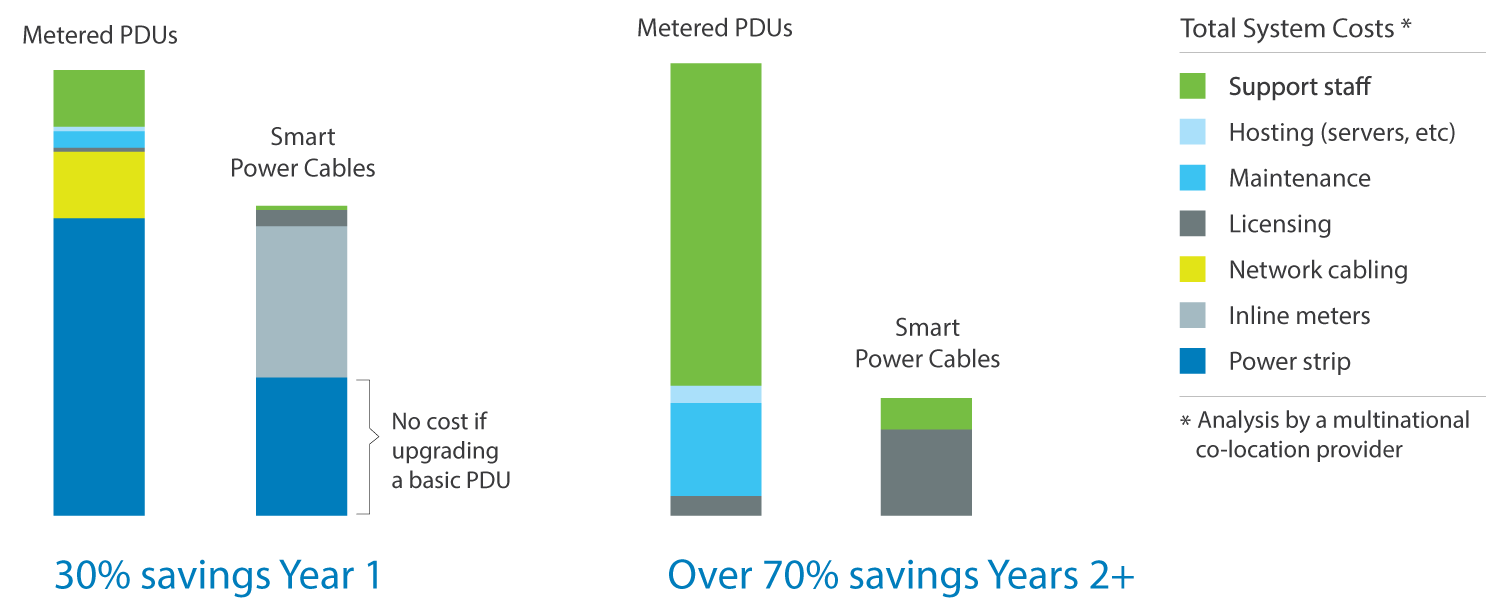 Contact DVL, your local Packet Power representative to learn how you can start monitoring your critical equipment quickly and cost-effectively.