With industry forecasts predicting that server and data center energy consumption will nearly double from 2006 to 2011 nationally, the U.S. EPA is encouraging organizations to improve data center energy efficiency. To help organizations meet this goal, the EPA has announced updates to the energy efficiency requirements for a variety of Energy Star qualified products and equipment for data centers.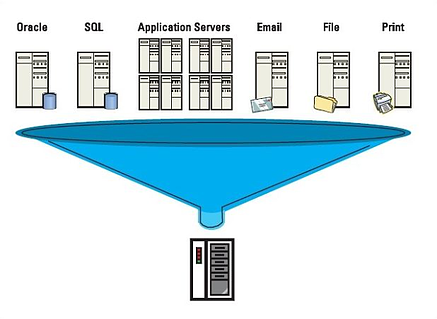 "All Energy Star labeled data center products will come with an associated Power and Performance Datasheet (PPDS) that lists product information and detailed test results," said EPA. "Energy Star recognizes that data center products are highly complex systems that require more than just a label to understand their energy performance. All data center products will be tested according to their specific Energy Star test procedure, the results of which will be reported in a standardized format in the PPDS."
In the update, EPA announced new spec process for Uninterruptible Power Supplies (UPS), Data Center Storage, and Servers V2.0.
>>Read the entire artilcle now
>>Top 12 Ways To Decrease Energy Consumption of Your Data Center
Emerson's LEED Data Center | Discover the strategies and technologies Emerson employed to maximize efficiency, scalability and reliability in their state-of-the-art data center.