A new era in IT is upon us. The 2011 Technology Training Summit and Expo will give you the knowledge you need to get ahead during this new Technology Era!
Virtualization has changed the game and affected every aspect of the data center. It is not just about server virtualization – desktop virtualization, voice, video, mobility, collaboration, unified fabric, cloud, and tablet devices all impact how we do business now. We had the initial Technology Training Summit on Thursday, October 13, 2011 in King of Prussia, PA. There were multiple training sessions and an expo where you had the opportunity to:
• Get the latest information and technology updates related to the data center, collaboration, wireless, and much more
• Experience live demonstrations showcasing the latest technologies
• Meet leading technology experts from major vendors and network with your industry peers.
There were many manufacturers including Cisco, Emerson Network Power, EMC, and VMware in attendance to answer questions and provide information on their specific technology and solution offerings. Over 100 IT people from multiple industries attended the informational sessions this past Thursday.
SIGN UP FOR THE NEXT CISCO/EMERSON TECHNOLOGY SHOW HERE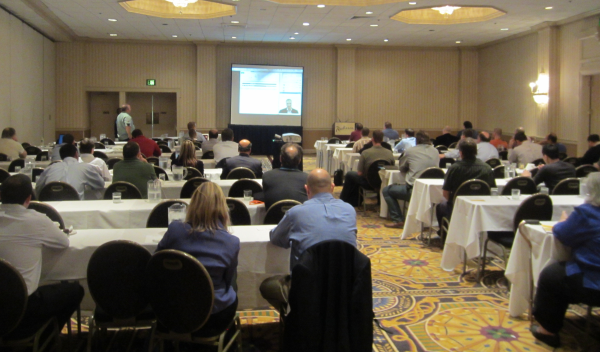 Learn more about the latest technologies and trends in the industry and how they apply to your top IT initiatives by joining us at one of the upcoming events.
NEXT EVENT: October 20, 2011 at Art's Quest in Bethlehem, PA