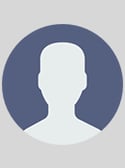 Jamie J. Young
Project Manager/Engineer
Jamie is responsible for assisting in the development of creative and unique conceptual plans for complete Turnkey Data Center construction projects that are designed to meet customer technical needs and utilize our unique assets. He is often on site managing projects to ensure fluidity and a cohesive atmosphere for the end user.
Jamie is a graduate of The Catholic University of America with a degree in Electrical Engineering. During his time at Catholic University he interned, in two separate internships, with the United States Naval Research Lab doing work with Microwave Photonics.