DVL is an ESOP. An Employee Stock Ownership Plan (ESOP) is an employee benefit plan which makes the employees of a company owners of stock in that company. Several features make ESOPs unique as compared to other employee benefit plans. First, only an ESOP is required by law to invest primarily in the securities of the sponsoring employer. Second, an ESOP is unique among qualified employee benefit plans in its ability to borrow money. As a result, "leveraged ESOPs" may be used as a technique of corporate finance.
(Source: www.ESOPAssociation.org )

A big thank you to our associates!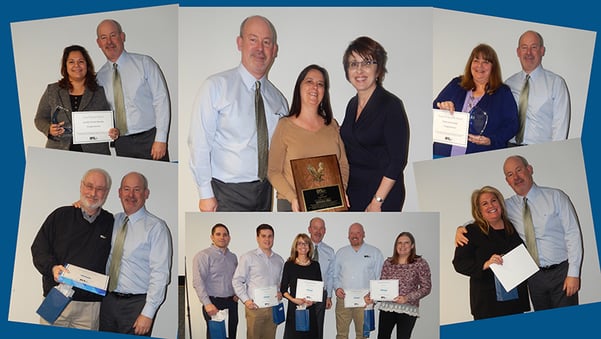 On Wednesday, Feb. 1, 2017, DVL Group held an awards ceremony to honor associates who have made outstanding contributions to the company in 2016. In addition, associates who have recently achieved milestone anniversaries with the company were recognized.
Learn more and view pictures.